NWCE have always strived to be innovative and at the cutting edge of the food service industry, whether that be leading the way in sourcing much needed specialist catering equipment for the NHS during the current pandemic, installing a full development kitchen at our offices for the use of clients, or supporting customers forward planning by carrying out an in depth survey on the publics views on the future of the hospitality industry post Covid 19.
We recognise that now more than ever our industry needs the best possible support to recover from the lockdown and that many tried and trusted methods and menus may have to change to meet new legislation on social distancing for both clients and their returning customers.
We also understand that whilst the industry is gearing up for a restart that it may not be possible for our clients to test and develop new menus whilst kitchens are being adapted to new safety standards, however our Covid secure development Kitchen is available for training and menu creation and we are delighted and proud to announce we have just installed a brand new, just released Rational iCombi oven as the new centre piece of our kitchen.
" We are the first development kitchen in the country to install the new Rational iCombi oven and are delighted to be able to support Rational in their use of our facilities for their own staff training on their new equipment", "We are advised by Rational that this is the first iCombi oven to be installed and tested anywhere in the country apart from their head office. This I believe just shows how far Nwce foodservice equipment has developed, from 6 years ago being 1 man in a van to now having the trust from a truly global brand such as rational to install their new oven for both showcasing and to train their staff, we are truly honoured to support them with this new product ".
added Ben Odling our Managing Director.
For further information on our Covid secure Development Kitchen and to book in a training or development session, our clients can simply contact us at the office on the usual number and we will do all we can to help facilitate your requirements.
iCombi Pro.
The new standard.
This is me. I'm new. I am experienced, think, learn, forget nothing, watch and adapt. I know the desired result, adapt the humidity, air speed and temperature automatically. Thanks to my intelligence, I will dynamically respond to your requirements. Has the cooking cabinet door been open too long? Is the steak thicker than usual? Are there more chips than the last time? I will automatically adjust the settings and deliver your desired result. Time and time again. With extreme efficiency. After all, that's what my intelligence is for
What do you get out of it? All kinds of freedom and the certainty of reaching your goals. Exactly as you imagine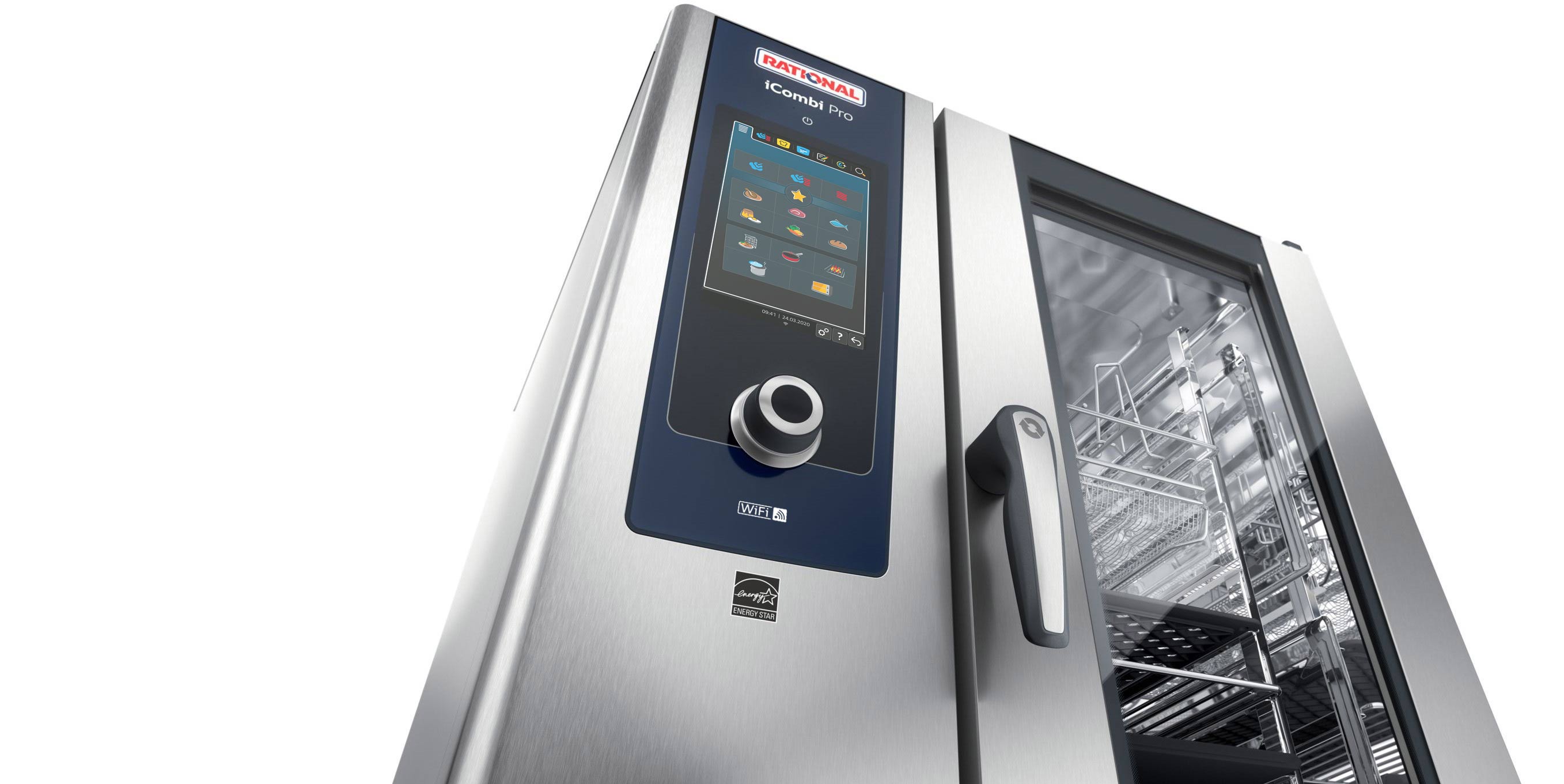 Forget space-consuming cooking appliances and let the iCombi Pro do the work. On less than approx. 1 m2. Meat, fish, poultry, vegetables and baked goods. À la carte, catering, delivery service and casual dining. High levels of productivity, due to the co-operation of the intelligent assistants. With powerful air circulation and dehumidification, iDensityControl generates 50%* more productivity with around 10%* shorter cooking times. It also delivers consistent and uniform results. At the same time, the intuitive operating concept provides the highest level of user support and less chance of errors. So that production can simply keep on going.
* Compared to the previous model.
You have one goal,
and the iCombi Pro knows the way there.